How Your Never Ending Referrals Membership
Helps You Grow Your Business With a Database of Any Size
Join the Never Ending Referrals community and get immediate access to courses, tools, resources, accountability groups, and expert coaches.
Never Ending Referrals is the only implementation program that shows you exactly how to grow your real estate business with referrals from your current database.
Never Ending Referrals Members
See a 10% Return on Their Database
Are you ready to get these kinds of results?
Here's Where We Start LIVE Together
FOUNDATIONAL 8 WEEKS OF COURSE CONTENT
PROVEN TO HELP YOU GROW
Here's What You Get
First you'll learn how the methods you've been using have been working against you. Then we'll help you unearth what's been holding you back from achieving everything that's possible when you follow a process that's proven to work.
You don't have to be someone else! During session 2, we'll help you uncover the gifts you have to offer your database that maybe they don't know about yet. We'll break down all the misinformation about selling styles that work and those that don't. And finally, we'll help you develop a path that honors who you really are, so you can nurture your way to success that feels right to you.
Approaching other businesses and using social media can be downright scary! But we're here to help you shift your thinking around how you approach these land mines of opportunity and how often you should do it to reach your goals.
PLUS, we'll reveal the ONE script that's a home run every time you use it!
In session 4, we're going to demystify events, so you don't have to sweat what doesn't grow your business. We'll debunk the biggest myths you've learned over the years about parties and attendance. We'll walk you through the different kinds of events that are working even during our current times. And we'll brainstorm ways for you to show up and connect without breaking your bank, running around planning extravagant entertainment, or worrying about who is going to show up.
We'll quickly learn some marketing truths that set the stage for winning the mindshare battle. And we'll set the foundation for your 10% return on your database.
We're going to dig in and master the ultimate goal of building a powerful position as the Local Trusted Advisor so that your database audience will ...
Ask You
Trust You
Listen to You
In session 7, we're going to identify how to multiply your impact by narrowing your target. We'll give you the only 7 steps you need to build your reputation where it will give you the BEST ROI.
Over the previous 7 weeks you will have built your foundation to finally grow the real estate business of your dreams. Now it's time to pull it all together and put a face on it. This is where we work through time management, scheduling, and all the resources you'll need to make your best year of growth possible.
AND THAT'S NOT ALL...
after our initial 8 weeks of building your foundation for growth, you'll have access to our community, Facebook page, and over 150 hours of live interviews, webinars, and other courses that set you up for continued success.
Access all the content (including the foundational courses) ON DEMAND, as long as you're a member of the Never Ending Referrals Community.
PLUS we hold regular LIVE interviews with real estate agents who have worked our program and have built very successful businesses in their local markets. They'll share tips and insider practical advice of how they continue to use this framework to grow. With Never Ending Referrals, you're ALWAYS learning from the very BEST!
The Dailey Group
LIVE INTERVIEW EXAMPLE
Creating community in a socially distant environment.
Get practical ideas from Alyce and Seth Dailey at The Dailey Group for investing in relationships and generating referrals when most people are not attending in-person events.
To see the full interview, join the Never Ending Referrals community.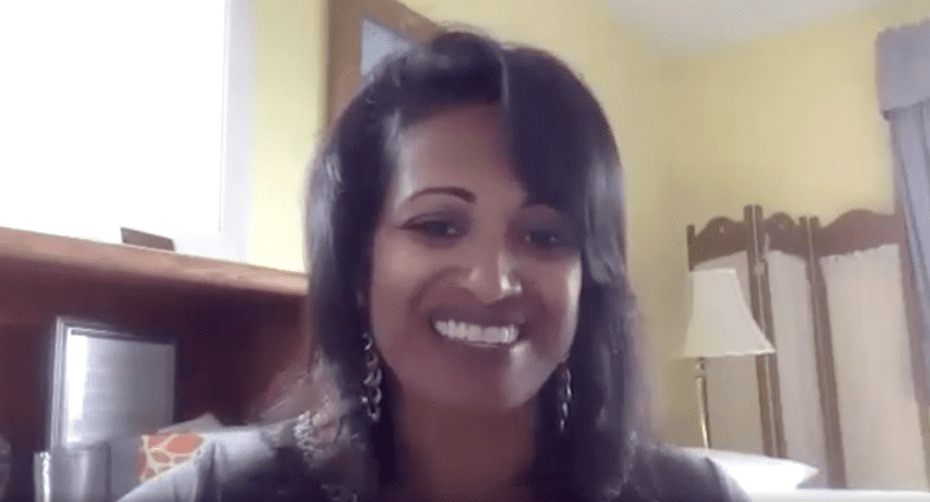 YOUR NEVER ENDING REFERRALS COACHES
Join the Never Ending Referrals Community and Learn from the Best.
Steve Schlueter
Real Estate Agent. BOLD Coach. KW Maps Coach.
As an agent Steve sold as many as 100 homes a year and was recognized as one of the Top 20 RE/MAX agents in the State of Texas. After eleven years of sales Steve took on the role of Team Leader for a Keller Williams Market Center in Austin, Texas. Steve and his Leadership Team grew the office to 305 associates, and the office was recognized by Real Trends as the #4 Single Office in Closed Transactions in the USA. Today, Steve is an operating principal and multi market center owner.
Tammi Juengst
Real Estate Agent. BOLD Coach. KW Maps Coach.
Beginning her career as a single mom, Tammi "had to learn how to build a real estate business the RIGHT way & quickly." And she was named Rookie of the Year her first year. As part of the Agent Leadership Council, Tammi taught classes to agents, which led to her coaching & educational journey. Today, Tammi is a KWU International Master Faculty Instructor, co-coach of Never Ending Referrals, and a KWU Approved Trainer. She and her husband Bruce also own Carolinas Educational Services (CES).